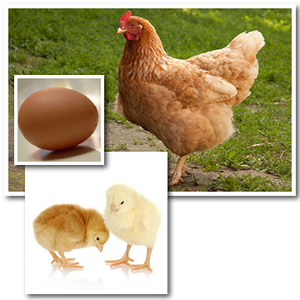 Your Local Alaskan Poultry Source
Our Mission: Food Independence for Alaskans.
Since 2010, Polaris has been supplying quality poultry products to Alaskans that care about what goes into their food and the farmers that produce it. 
Now Supplying Baby Poultry
We are pleased to exclusively offer to Alaskans baby poultry from Jenks Hatchery in Tangent, Oregon. Read: Polaris Hatchery - Value To You
Chicks/Turkeys from Polaris Poultry... WHY?
1. 100% Live Delivery Guaranteed!
2. 24 hour old, healthy and happy vs USPS 3-4 day old  traumatized, thirsty and starving.
3. All prices Include Shipping to Anchorage, Eagle River, and Mat-Su.
4. Prompt, friendly, local service from people with 20+ years of hands-on chicken experience.
5. Local pickup or delivery from our truck. No waiting in line at the Post Office.
6. NPIP Certified Hatchery - for that safety of your flock, and Alaskan Agriculture. See More.
Click below to see the details about ordering products from Polaris Poultry.